TCPS1D41Y040 (400W)
TCPS1D41Y040 (400W)
TCPS1D41Y040 (400W)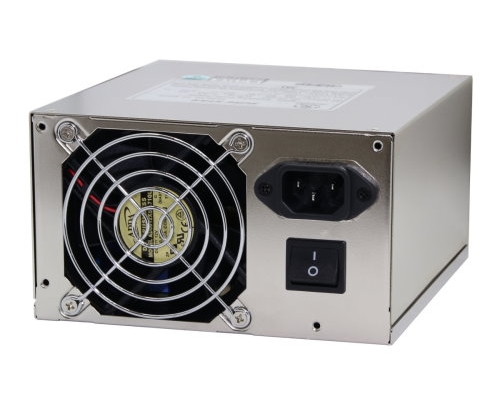 model:TCPS1D41Y040
TCPS1D41Y040 (400W)
Safety Approval
Meet CE Rohs 、REACH
Operation Temp.: 0°C~50°C
High Efficiency
1.Watts:400W
---
2.Input:
Voltage: 100 - 240Vac Full Range
Frequency: 50 - 60Hz.
Input current: 10 for 115V AC, 5A for 230VAC.
Inrush current: 25A for 115VAC, 50A for 230VAC
---
3.Output:
| | | | | | |
| --- | --- | --- | --- | --- | --- |
| Voltage: | | | | | |
| Maximum Load: | | | | | |
| Minimum Load: | | | | | |
| Ripple/Noise Max.(P-P): | | | | | |
| Line Regulation: | | | | | |
1. The combined power from +3.3V & +5V shall not exceed 170W.
2.The max total power shall not exceed 400W.

◎ FEATURES:
* ATX PS II
* Full Range AC Input
* Efficiency: The minimum efficiency shall be 80% with full load and 115Vac/60Hz.
* Hold-Up Time: The output voltages stay in regulation at least 18ms with 70% load after loss of AC input.
* Over Current Protection
* Over Voltage Pretection
* Short Circuit Protection
* Over Temperature Protection
* Environmental Requirement:
Temperature:
Operating :0℃ to +50℃
Non Operating: -20℃ to +70℃
Humidity:
Operating : 5% to 95%, non-codensing
Non Operation: 20% to 90%, non-condensing
Altitude:
Altitude during operation: Up to 5000m
Cooling Method:
By ball bearing DC fan.
*Reliability MTBF : Using MIL - HDBK -217F the calculated MTBF>100,000 hours at 25℃.
---
4.Dimensions:
L x W x H: 140 x 150 x 86 (mm) / 5.51 x 5.91 x 3.39 (inches)
---
5.DownLoad:
---
6.Connectors:
Wireout_1D41stdA_20161230 Wireout_1D41stdB_20161230
7.Others Certificates: